As part of the Enterprise-wide Adobe Creative Cloud licence, all UQ staff can access the free assets collection and any previously downloaded paid assets from Adobe Stock.
At this stage we are not able to facilitate individual users buying single credits, or a small amount of credits. We could only consider an organisational area buying into the plan.
How do I login?
You will need to login using your Federated Single Sign on in the format of uqusername@uq.edu.au
Select Company or School Account, when prompted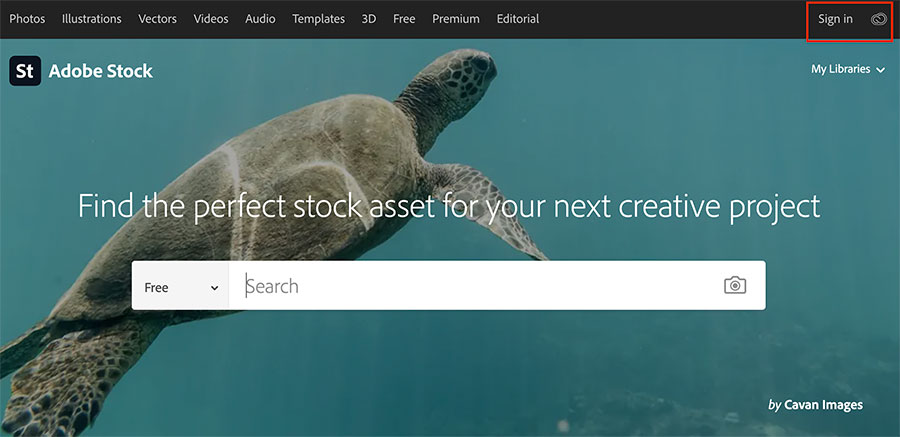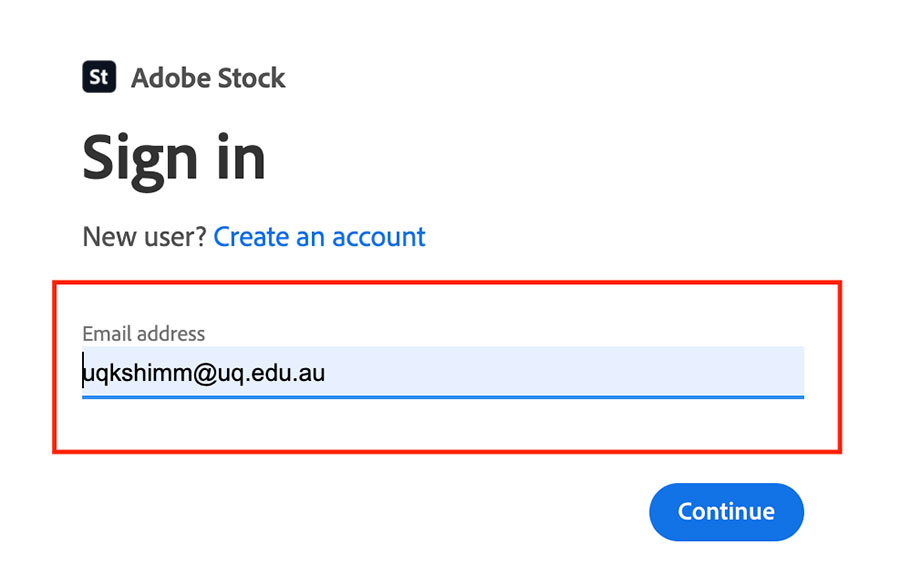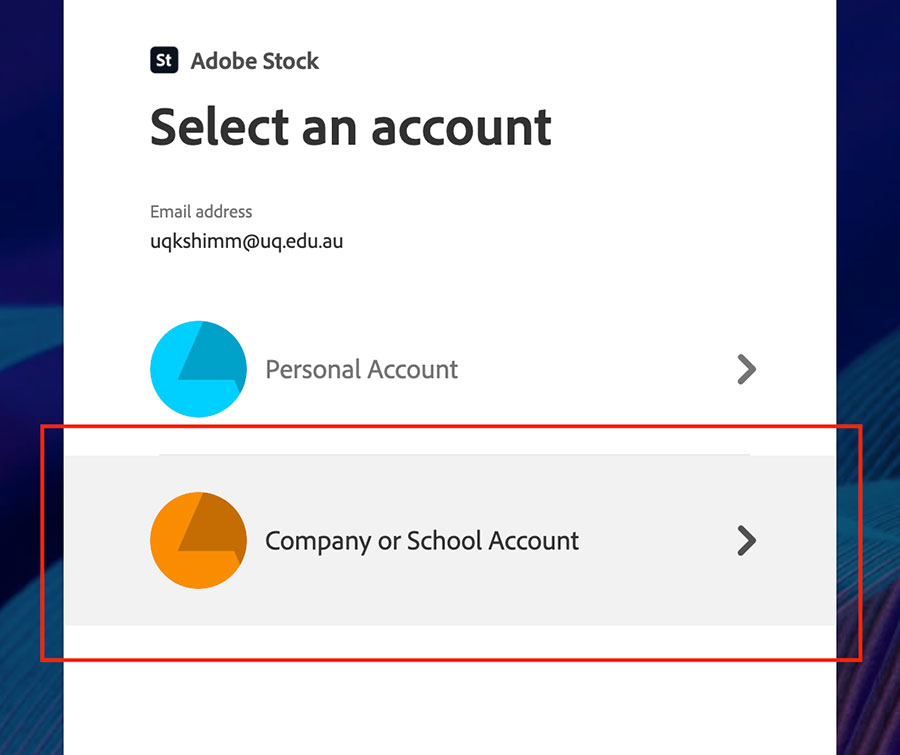 What can I access?
You can view all assets on Adobe Stock, but you will only be able to download assets from the free collection.
You can also "re-download" any paid asset that has been previously downloaded by someone at UQ who has a credit plan.
Previously licensed assets will have a small blue box indicated that that they are licensed.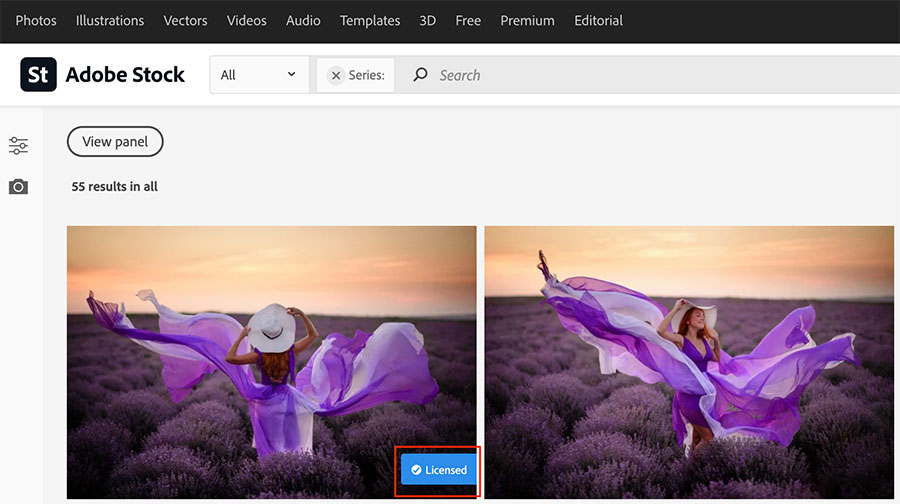 How can I download assets?
Navigate to the Free section of Adobe Stock from the home page menu bar, or the drop-down beside the main search.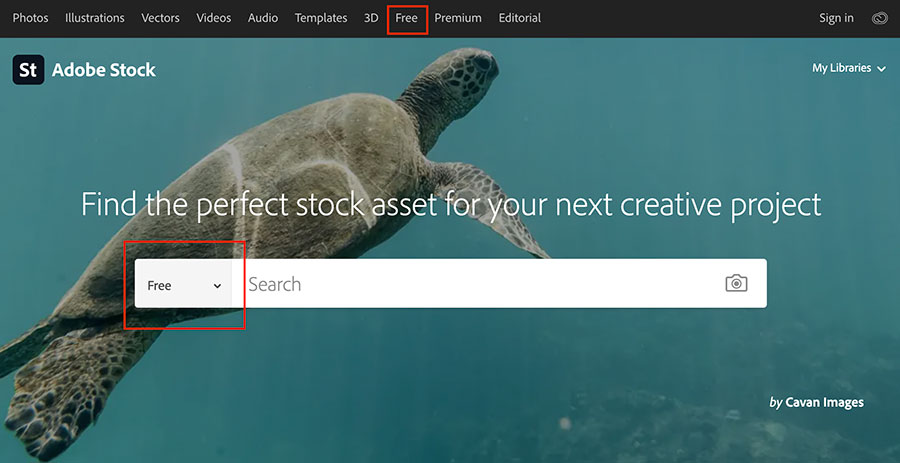 Adobe Stock uses the term License, instead of Download, as many users will import directly into Adobe projects without downloading locally.
Clicking on the License for Free button will download the asset, and once you have licensed the asset there will be an option to re-download.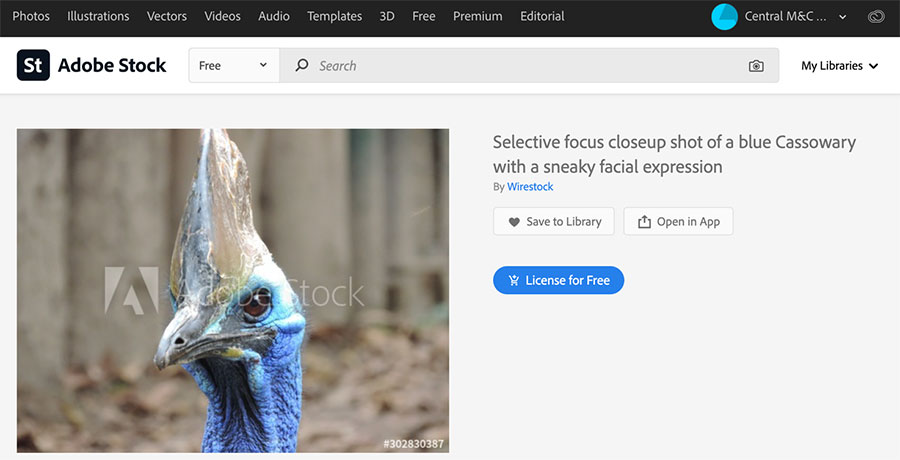 What if I want to download something that has a credit value?
If you attempt to download an asset that is not from the Free collections you will receive a message that you do not have sufficient credits, and to reach out to your administrator.
Copyright considerations
UQ has an Extended Licence, and most of the images are free to be used without credit. There are two main exceptions: 
images posted to social media sites must be attributed in this format (© Author Name - stock.adobe.com)
assets labeled "Editorial Use Only" may only be used in relation to events or topics which are newsworthy or of public interest, typically in newspaper or magazine articles, news blogs, or similar media. They must be credited in this format ("Agency Name/Contributor Name – stock.adobe.com").
All staff are responsible for understanding the implications of using Adobe Stock assets. More detailed information can be found here. 
For more information contact damsupport@uq.edu.au